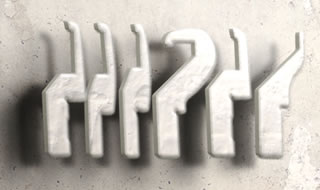 BDR Loopers & Machinery is a top manufacturer of loopers and tufting machine parts. We've been in business for 25 years now and still continue to look for ways to improve the quality of our products and service. We are your one-stop-shop for a reliable provider of tufting machine parts.
We understand your needs and so, all our products are reasonably-priced while maintaining the quality and kind of performance that you deserve. We always make the necessary upgrades to our machinery, find new materials to come up with the best results and pursue new ways to boost the quality and performance of our products and help you save money at the same time.
Our tufting machine parts are made from high quality materials and follow industry standards to ensure their durability and safety. These parts are designed with features that will enhance their performance to boost your production and sales.
We aim to provide excellent customer service and products. Our years of experience, expertise, quality materials and continued efforts to look for new ways and ideas set us apart from others and allow us to bring you the best tufting parts. We're always eager to help you find the part that you need.
Our line of products includes:
We also offer custom machine fabrication. For your machine shop designing needs, we can custom design your machine so that it fits your requirements and needs. Give us a call and we'll be happy to answer any questions you have.